ALA in DC (6/23-6/27)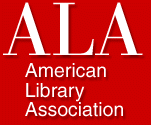 I'm stuck in Chicago with the ALA-DC Blues again.
ALA along with the annual LITA Conference is one of my favorite conferences -- particularly when it's in a town like DC.
Unfortunately I'm too mired down with projects here in the Windy City to make the trip.
I look on with complete envy to everyone who's going.