PLAspace.org - Official Launch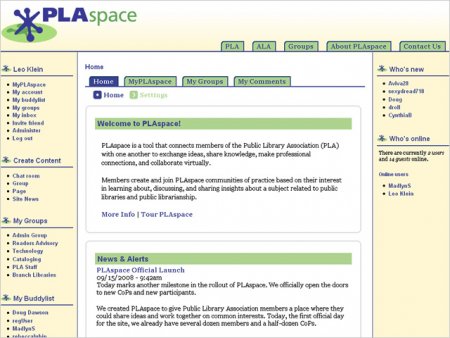 Okay, today was the official launch of the new community site that I've been working on for the Public Library Association: PLAspace.org
The announcement reads:
Today marks another milestone in the rollout of PLAspace. We officially open the doors to new CoPs and new participants.

We created PLAspace to give Public Library Association members a place where they could share ideas and work together on common interests. Today, the first official day for the site, we already have several dozen members and a half-dozen CoPs.