Drupal4Lib BoF at ALA Chicago - Final Location Information!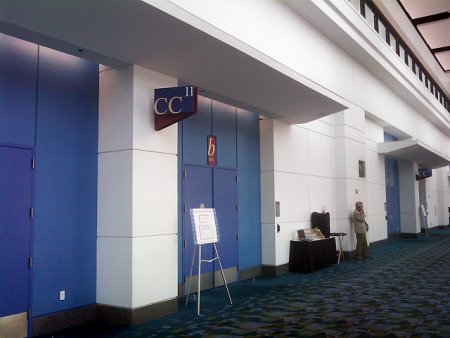 Okay, it's official: thanks to the wonderful help of our friends at ALA, we have a meeting room for our Drupal4Lib BoF on Sunday, 7/12.
DATE: Sunday, July 12 (3:30p-5:00p)
LOCATION:
McCormick Place
West Building, Level 1
Conference Center Rm #11b
Chicago, IL.
Note, this is the same building -- the 'West Building' -- where the Exhibit Hall and many of the other meetings are taking place. It's on West side of Martin Luther King Dr. Go in the main entrance and immediately turn right, walk a few feet down and you'll see the sign "CC11" and "Entrance B". That's us!
BUS TRANSPORTATION FROM 'LITA'S TOP TECH TRENDS': at the Hotel Intercontinental: First, you can get on one of the Charter buses. Also, the CTA bus #3 King Dr. gets you there. Finally, it's not a long trip so a taxi might work out as well.
EQUIPMENT: First, we've got wireless thanks to ALA. The I will be bringing my laptop and projector (which hopefully works this year) for people to show their sites and other web pages.
IN CONCLUSION: Okay, we've got a time and we've got a place. Looking forward to seeing all of you!
More information at: http://groups.drupal.org/node/23286