Back to School at UIC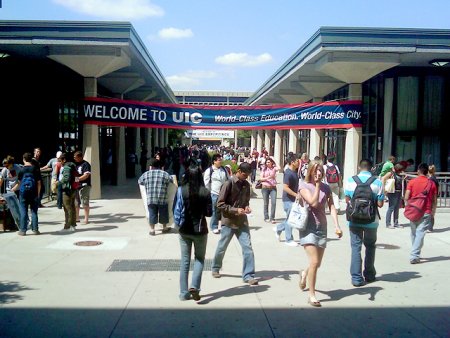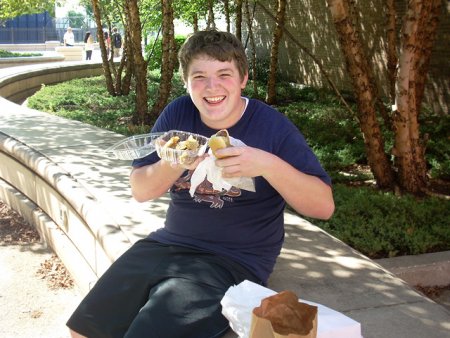 Today was the first day of school at UIC. The weather was great.
The first picture is of the East Campus at around noon. The second picture is later in the day of new student Alex (son of friend Aaron) sampling local delicacies -- including a polish sausage with grilled onions and fries from Jim's Original Maxwell St Polish and an authentic piece of original baklava from the Pan Hellenic Pastry Shop on Halsted.