Plants Are People Too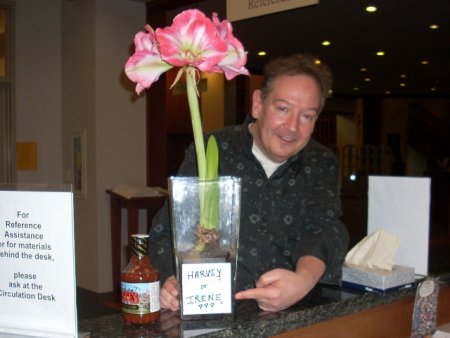 So we got this enormous plant for the reference desk which looks like it came from the "Little Shop of Horror". It's looking at me all the time and I know it's probably eaten a student or two when my back was turned. So naturally I'm taking a poll among my colleagues to see what we should call it: "Harvey or Irene?"
At this point it's a tie.