Screencast on News & Blog Server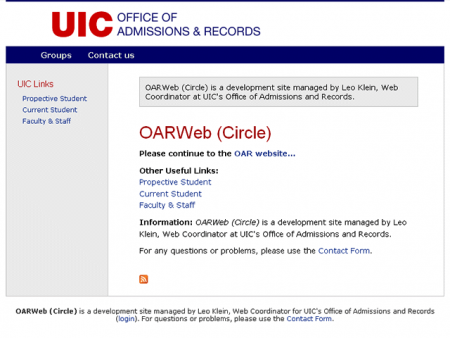 I put together a screencast about our News & Blog server for UIC's Office of Admissions & Records:
The server runs on Drupal and currently supports 5 different Blogs & News services. Built into the system is a publication workflow consisting of 'Authors' who create content and 'Editors' who give that content final approval. All comments are moderated and easily accessed on one page through a special 'Dashboard' utility.
Also, it being Drupal, we can use the deployment for special projects such as registration for last year's UIC Disability Expo or classroom listings for student finals.