Redesign of UIC Admissions & Records Website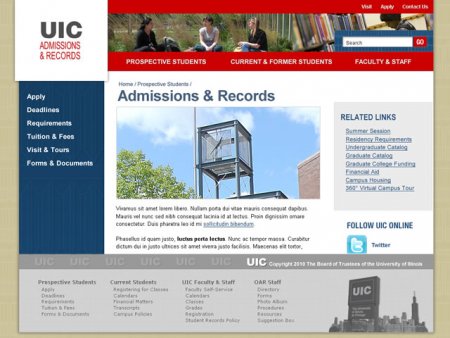 As if I didn't have enough to do over the holidays (see below), I redesigned the website template for UIC's Office of Admissions & Records.
Basically what I did was to bring the thing into compliance with the University's new top-level website which they changed at the beginning of the school year.
The holidays are always a great time to do something like this (since basically no one's looking) so you can believe I worked my butt off to get this done on time.
There's still a glitch or two -- the thing accommodates browsers back to IE6 plus it adheres to state-wide accessibility standards. It went live on Sunday at around 2am.