New ALA Wiki: Read Write Connect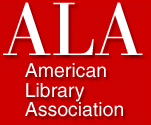 Bill Drew (SUNY Morrisville) posted a link on Web4Lib to the American Library Association's new Wiki, 'Read Write Connect'.
The Wiki brings together many of ALA's online services loosely defined as 'Web 2.0' (i.e. Podcasts, flickr, etc.) This is one of a series of new online products, the most successful of which, IMHO, is the electronic newsletter, AL Direct.