Library BoF at DrupalCon Chicago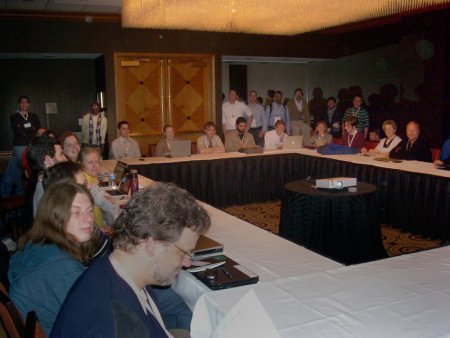 We were able to squeeze in more than 50 librarians into the Library BoF. Topics of discussion included migrating to Drupal from other systems, integration with ILSs, creation of research guides, etc.
I put together a complete write-up for Library Hi Tech who'll be publishing it at some point.