Blast from the Past (1985): Tech-savvy Educators Choose ... LaserDisc!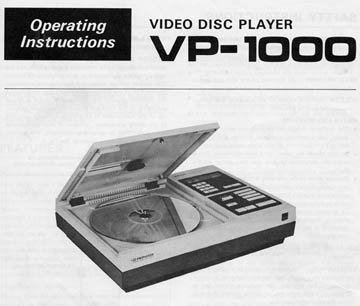 "Rapidly changing technology confronts an educator with difficult choices in selecting new equipment. Will today's state-of-the-art equipment be tomorrow's Edsel? Obviously, educators must be careful in choosing a particular technology, making certain that it will play an important functional role in the educational system. The Laser Videodisc system is such a technology."*
________
*Schwartz, Ed. "The Educator's Handbook to Interactive Videodisc" (1985), p1.